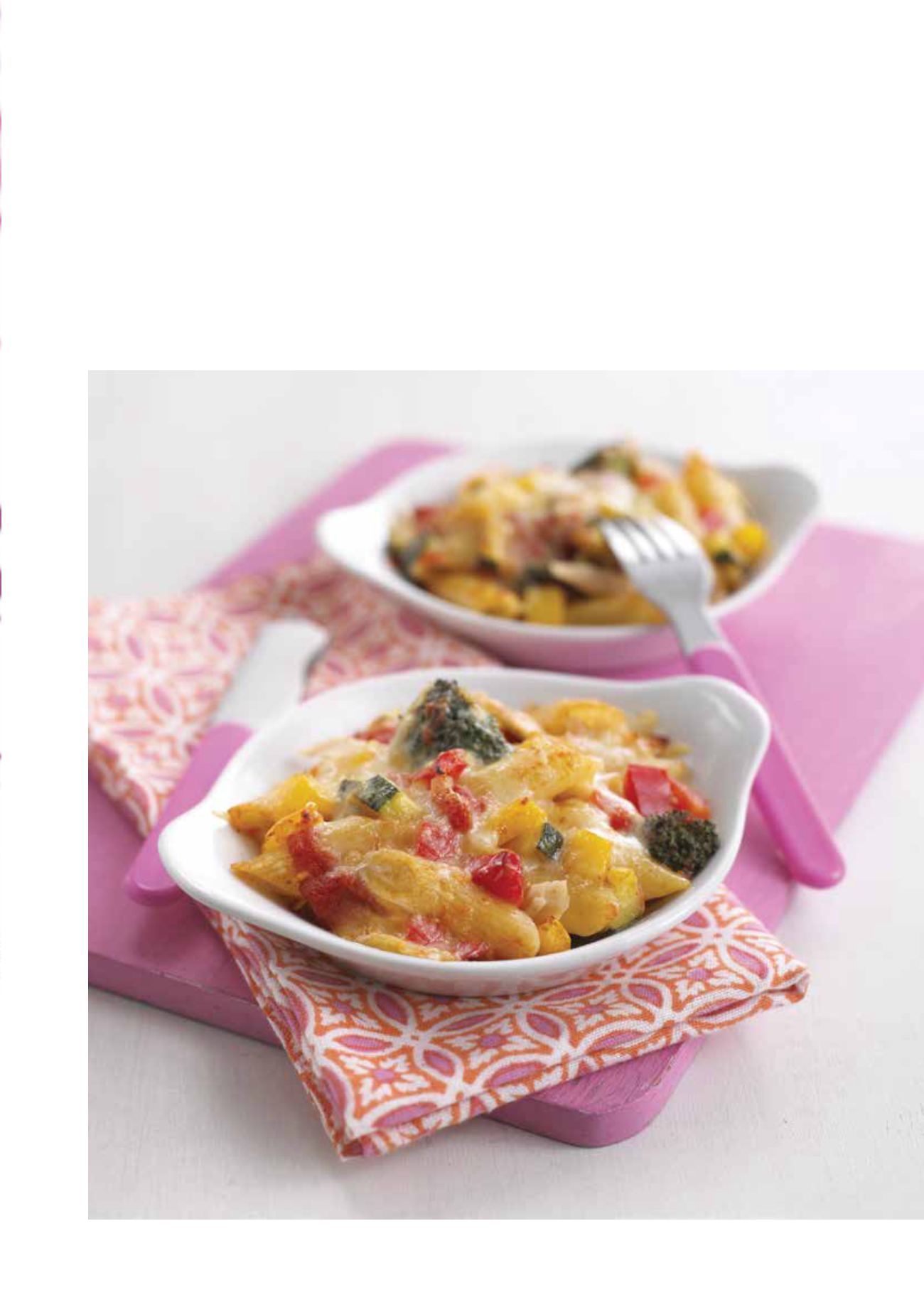 Tuna Pasta Bake
Ingredients
• 1 small head of broccoli
• 1 (400g) tin of tomatoes
• 1/2 of an onion, chopped
• 1 clove of garlic, minced
• 2 peppers (red, yellow or orange),
• 1 large courgette, chopped
• 200g Gruyère cheese, grated
Method
• Pre-heat oven to 200°C/400°F.
• Boil pasta according to the instructions.
Five minutes before it's finished
cooking, add the broccoli to cook.
Remove the broccoli and set aside,
• In a separate pan, simmer the
tomatoes, tomato purée, brown sugar
• In a separate, larger pan, soften the
onion, garlic, peppers and courgette in
a little olive oil. (If you do this step in an
oven-proof dish, you'll have one fewer
dish to clean at the end.)
• Add the broccoli and tomato mixture
to the softened veg mixture. Mix in the
pasta and tuna, place in an oven-proof
dish, and cover with grated Gruyère.
Bake for about 8 minutes, or until the