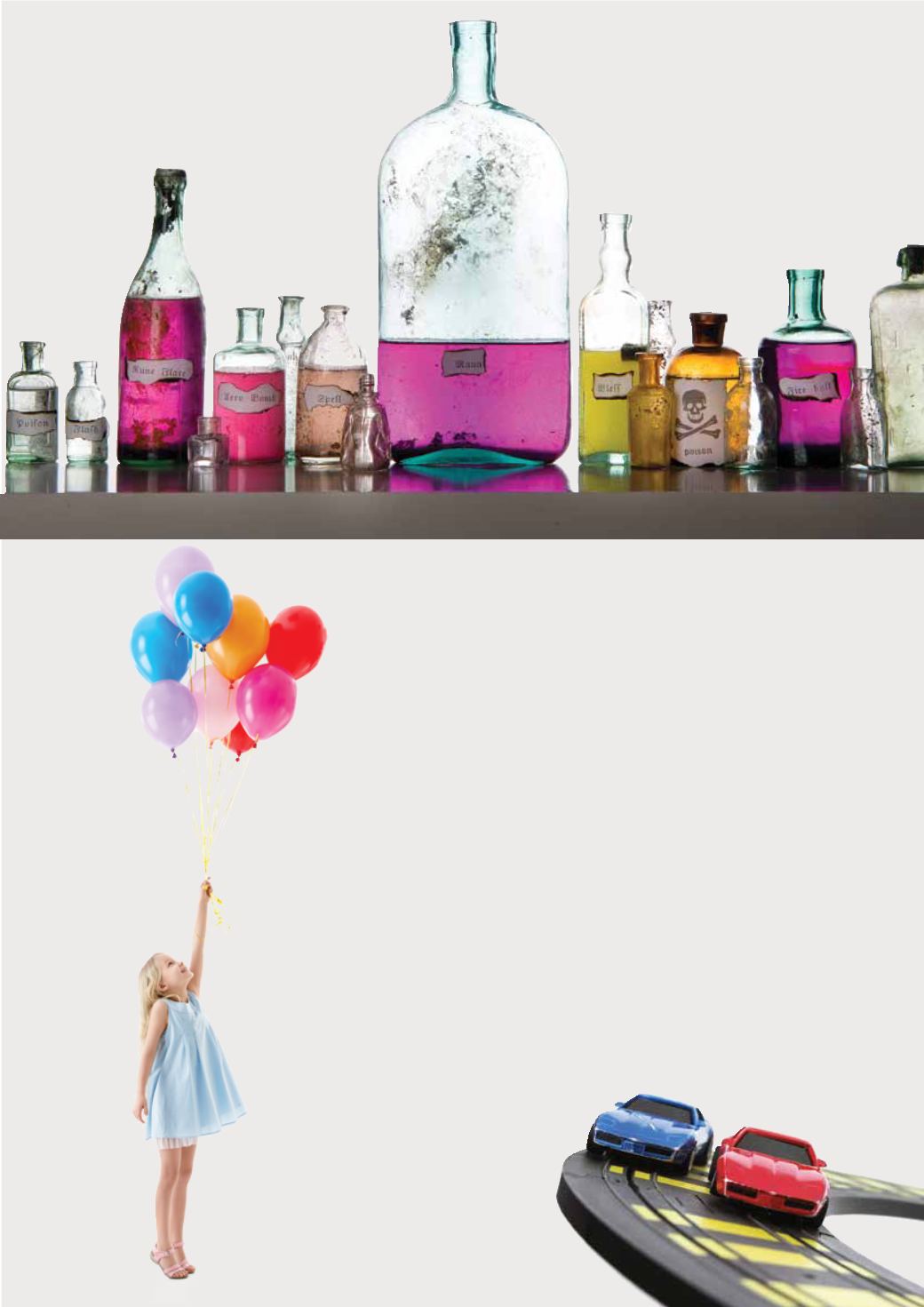 Get out of the box, says Julie
Stockdale, founder of Sqooll
No stranger to planning activities,
Julie advises keeping a "box of tricks"
in your cupboard for surprise days
inside. Goodies could include empty
bottles that, with a bit of imagination
and some rice or dried beans, could
be used as shakers; or, filled with 3/4
cup of water, 1/4 cup of oil, a few
drops of food colouring and some
glitter, turn into sensory bottles; or,
filled with rice and curiosities like
buttons, marbles and figurines are
an indoor treasure seeker. Add lids,
Lego, hairpins and a comb to your
toolbox for some cool new ways to
print and manipulate paint, and
masking tape to create giant at-home
hopscotch, balance beams (try curved
or zig-zag shapes as well as straight)
or road tracks for toy cars on floors
and upturned rugs. A few balloons
can add to the fun: draw faces on
with markers for instant puppets; or
fill balloons with pasta, rice, flour
or salt for sensory play; or work off
excess energy playing balloon
volleyball, tennis or hockey.
Rhyme music and movement for
George's
Marvellous Medicine
character George cooks up a
mysterious potion for his granny,
Donna took her kids, aged six, four
and two, on a tour of the house to
collect items to put in their potions.
Echoing George's journey of his
house, they went to the bathroom
collecting talcum powder, shaving
foam and bubble bath, and into
Mum's room for body lotion and
old lipstick. The kitchen gave them
everything from flour to eggs to
washing-up liquid and oil. They
returned to the table to mix and
pour and stir and brew their potions,
before putting mixtures in baking
tins and ice trays to cook and freeze
them. The activity offered reading
enrichment by extending the story
and a lesson in science, and worked
on a number of levels. "My eldest
predicted he'd need more flour for
his cooked batch, or it wouldn't set,