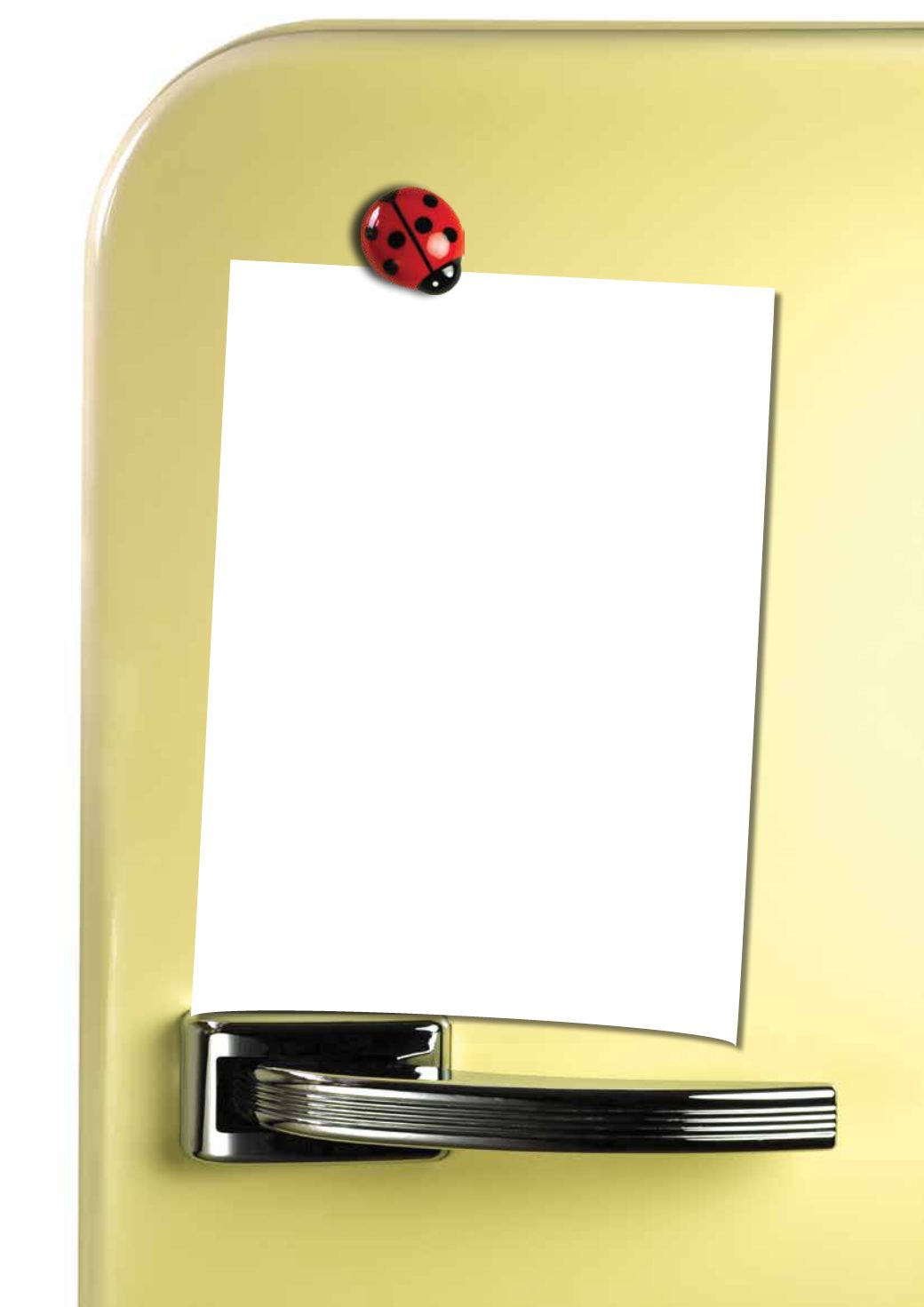 Cut out this guide and keep it handy for your whole family to follow.
Get to know your waste
. Note the three things that fill up most of the room
in your bin and make an effort to reduce them over the next 14 days. Sign up at
Buy less
. Stick to a list when you shop, particularly for food. Every time you're
tempted to stray from the list, ask yourself, Do we really need this?
Serve meals family-style
. Instead of serving on individual plates, serve
meals family-style, encouraging your kids to take only what they can eat. You'll
have fewer food scraps and all the leftovers will be "clean" for anyone to enjoy
Ban plastic bags
. Make a family promise to stop using plastic bags. Pop
reusable bags in your handbags, work bags, school bags and nappy bags so
you'll have one on hand whenever you shop.
Dispense with disposables
. Make the switch to reusable products for
nappies, wipes and household cleaning items. Start with one or two items if a
complete switch seems daunting.
Master leftovers
. Give leftovers a second life and turn them into ingredients
Repair, don't replace
. Before buying a new product, see if the old one can
Start recycling now
. Set up a recycling station in your house and assign
recycling as a chore for the kids. No recycling in your building? Try a private
recycling service like HK Recycles
Not recyclable? Don't buy it
. Check the packaging on products before
you buy. If it's not entirely recyclable, take a second look at the shelf and see if
there's an alternative that's waste-friendly.
Get your vintage on
. Try to sell unwanted items before you throw them out.
Alternatively, search online for a second-hand option before you head to the
shops. A few minutes of Googling will yield several local options, including
Seesaw Seesaw, Weekend Upcycling, Hong Kong Freecycle and more.