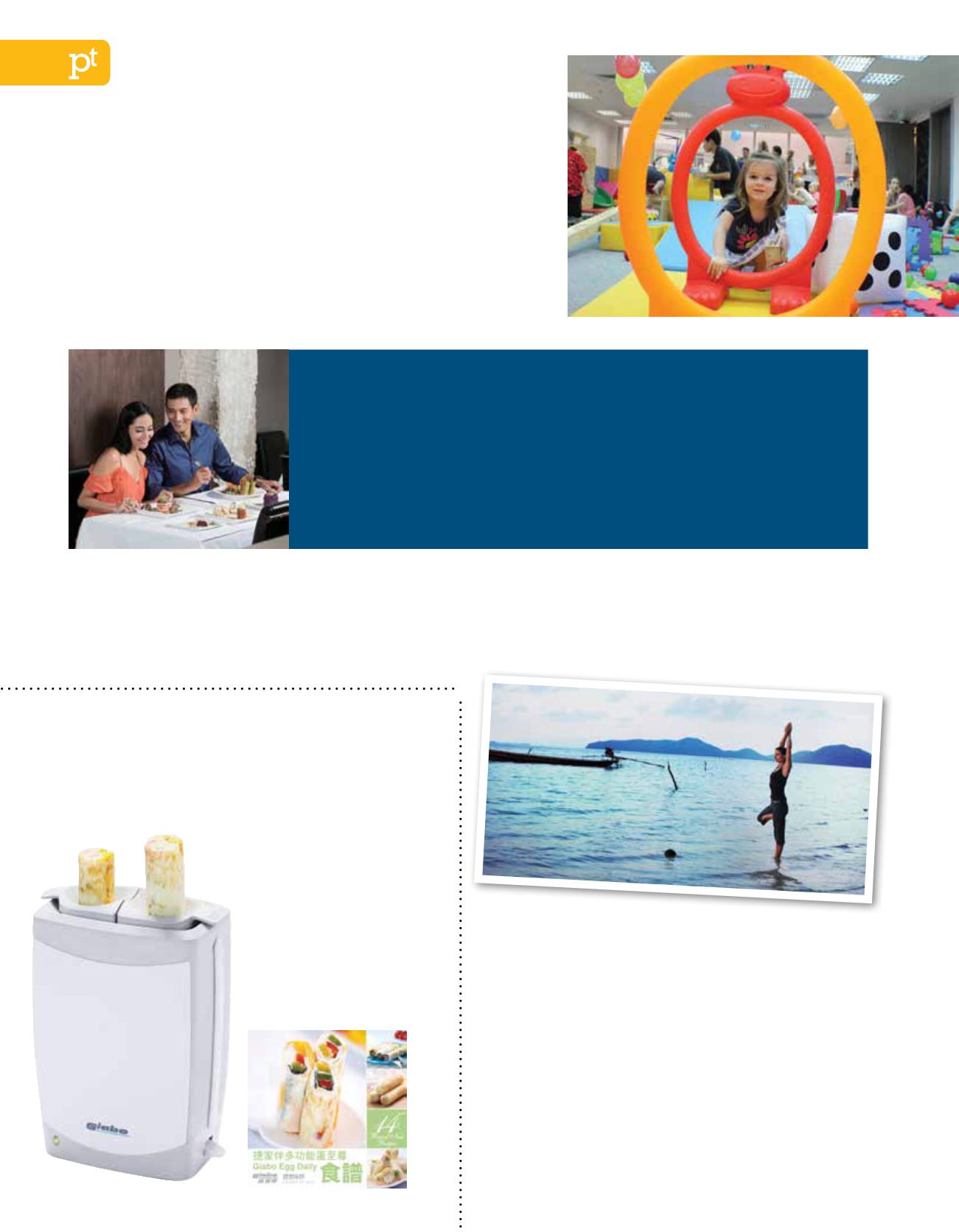 news
Recently opened in Sheung Wan,
Kiddynastix
is an active education centre
for children aged six months to five years. Their fun-filled classes focus on
improving gross and fine motor skills, while incorporating sensory integration,
cognitive awareness and memory sequencing. Specialised attention and
care is provided by their two qualified instructors. Not only will your child be
exposed to the Perceptual Motor Programme, but they'll also experience
basic gymnastic skills, circle time and fun games. Kiddynastix welcomes
children with special needs and provides a safe, friendly environment to build
confidence and positive self-esteem. Learn more at
Rowena Hunt Health & Wellness
, who provides holistic balance
coaching, is collaborating with Amy Arman, yoga teacher and
assistant MD at Samahita Retreat Detox and Yoga Centre in Koh
Samui, on a series of January Wellness Workshops, to kick-start
New Year's resolutions and balance your life. Weekly Wednesday
workshops are available (7, 14, 21 and 28 January), offering
realistic suggestions for healthy living. During the weekend
yoga workshop on 17 and 18 January, Amy and Rowena will
demonstrate how yoga can help build a balanced life. Weekly
and weekend sessions cost $625 each or $2,000 for four sessions.
Win!
Cook eggs in a fun, easy and healthy way with the
Giabo
Egg Daily
, $438. Simply pour an egg mix into the dual tubes,
wait a few minutes and the cooked egg rolls will pop up. This
compact device also makes eggs with other foods including
vegetables. Each machine comes with a book featuring
traditional and creative dishes, plus
access to an online recipe book. Check
out "Giabo Egg Daily" at YouTube for a
recipes. Two lucky readers can
each win a free machine. Email
January and include "Win Giabo
Egg Daily" in the subject line.
For Anthony and Jocelyn Sandstrom, popular international models and actors, healthy
eating on a daily basis proved to be time-consuming with their hectic schedules. But
that was until they joined the
Eat Right
food programme. For the last two years, this
food programme has taken good care of the Sandstorms' diets, providing three meals
and snacks a day. In order to help promote healthy eating, these loyal customers have
recently taken on the role of brand ambassadors for the Eat Right food programme. If
you're interested in time-saving healthy eating, click
.