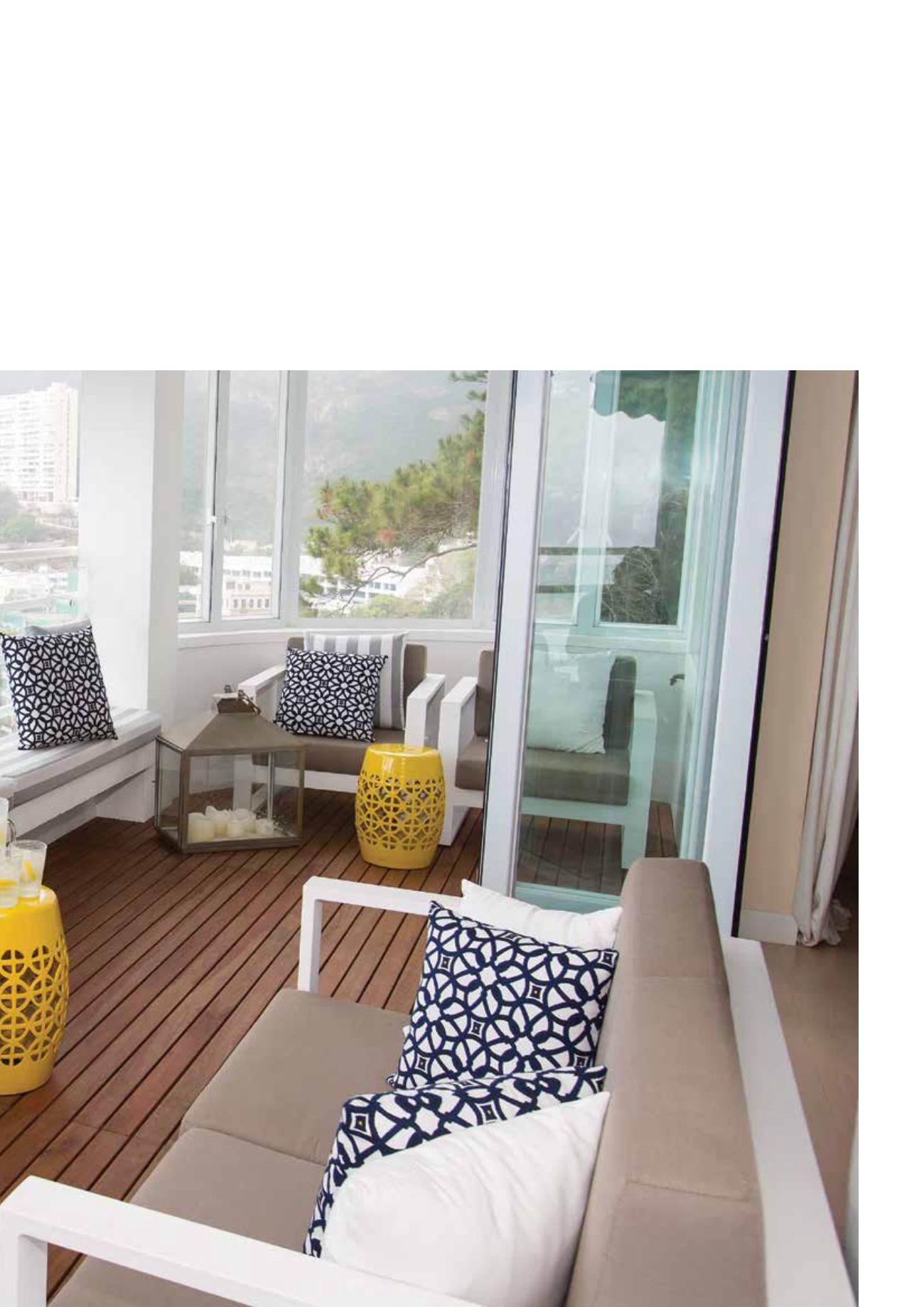 hen Andrew and Sarah Rennie moved into their
South Bay apartment nearly two years ago,
Sarah was still living between Hong Kong and
Sydney, where she was settling their two sons,
James, 15, and Edward, 13, into boarding school. You would
think that the stress of temporarily leaving her children and
relocating to Hong Kong to join her husband, who had been
transferred here for a new global role with an investment bank,
would have meant that she would be over re-designing and
embellishing homes. But one look at this large, airy apartment
The rooms are spacious and the ceilings are high; a quick
look through the abundant living-room windows reveals a
view of Repulse Bay beach. The three-bedroom apartment
provides plenty of light for all the books they are reading, and is
a calming space to come back to at the end of a busy day.
An eye for art is also evident: huge canvases adorn the
walls of the living and dining rooms. Sarah shopped along Cat
Street, after only a short time of being here. "The first piece
of art we bought here in Hong Kong from Cat Street Gallery
was by the Korean artist, Chong-II Woo, Joseon dynasty Royal
family series, Empress #1," she says. Even though you think the