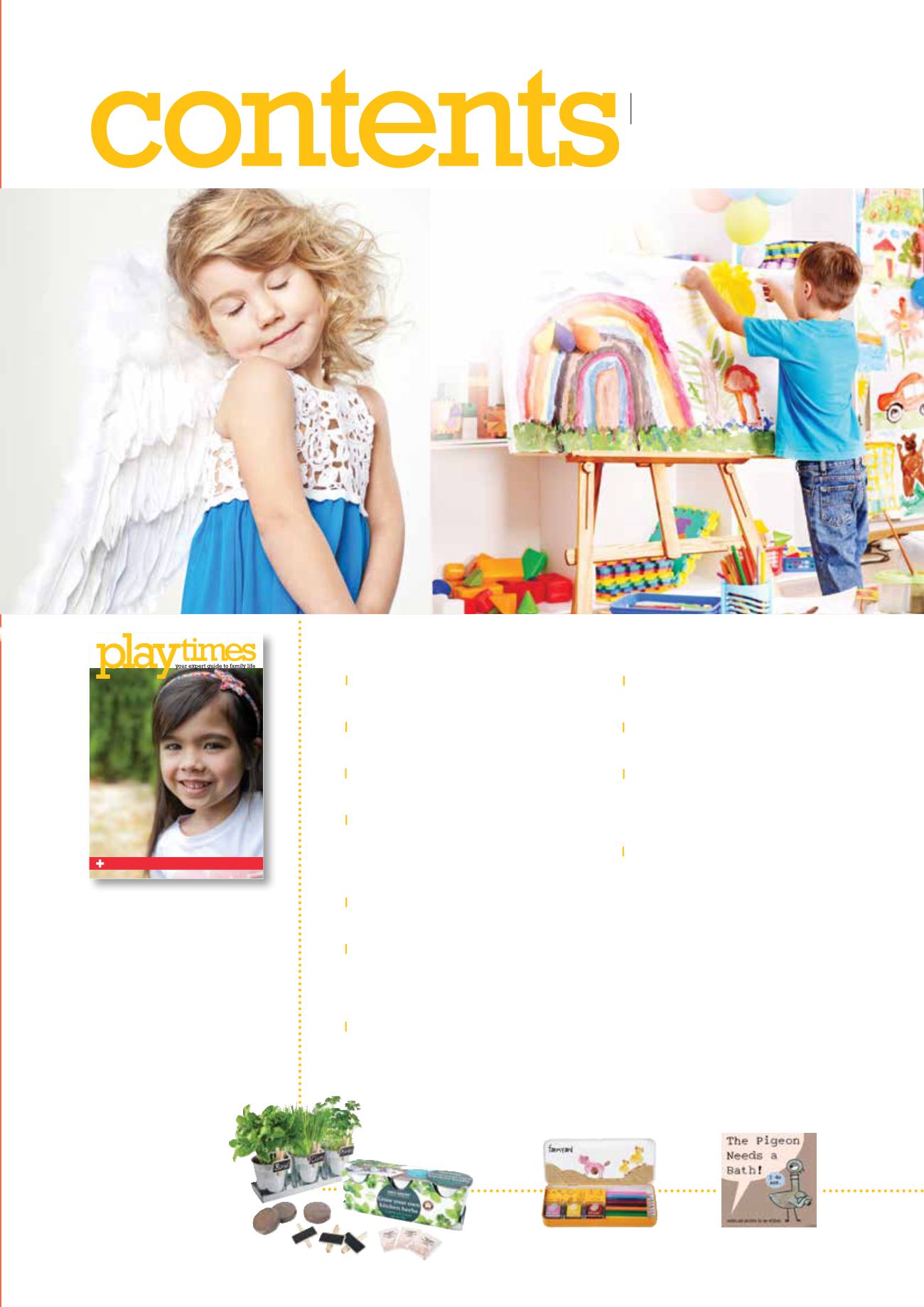 April 2014
A look at what's going on this month
Hip new shops, services and products
Relevant news from around the world
Ideas and products for greener living
Top tips for looking your best
Spending just a few minutes of your day
thinking about what makes you happy can
make all the difference, writes Orla Breeze.
Readers' thoughts on timely topics
Toys that teach and amuse
Perfect picks for reading together
Painting Easter eggs, spring cleaning,
changing seasons? These three apps
have April written all over them.
See something you like? We'll
tell you where to get it.
top, $169, Marks & Spencer; and
star headband, $250, Troizenfants.
54
NO
SUNSHINE
46
FOOL
Naturecalls
Rainy-day
remedies
Waste less
is in the
Spring
air
Smells like teen spirit:Yourpre-teen'sbody is changing,butare
you
April2014