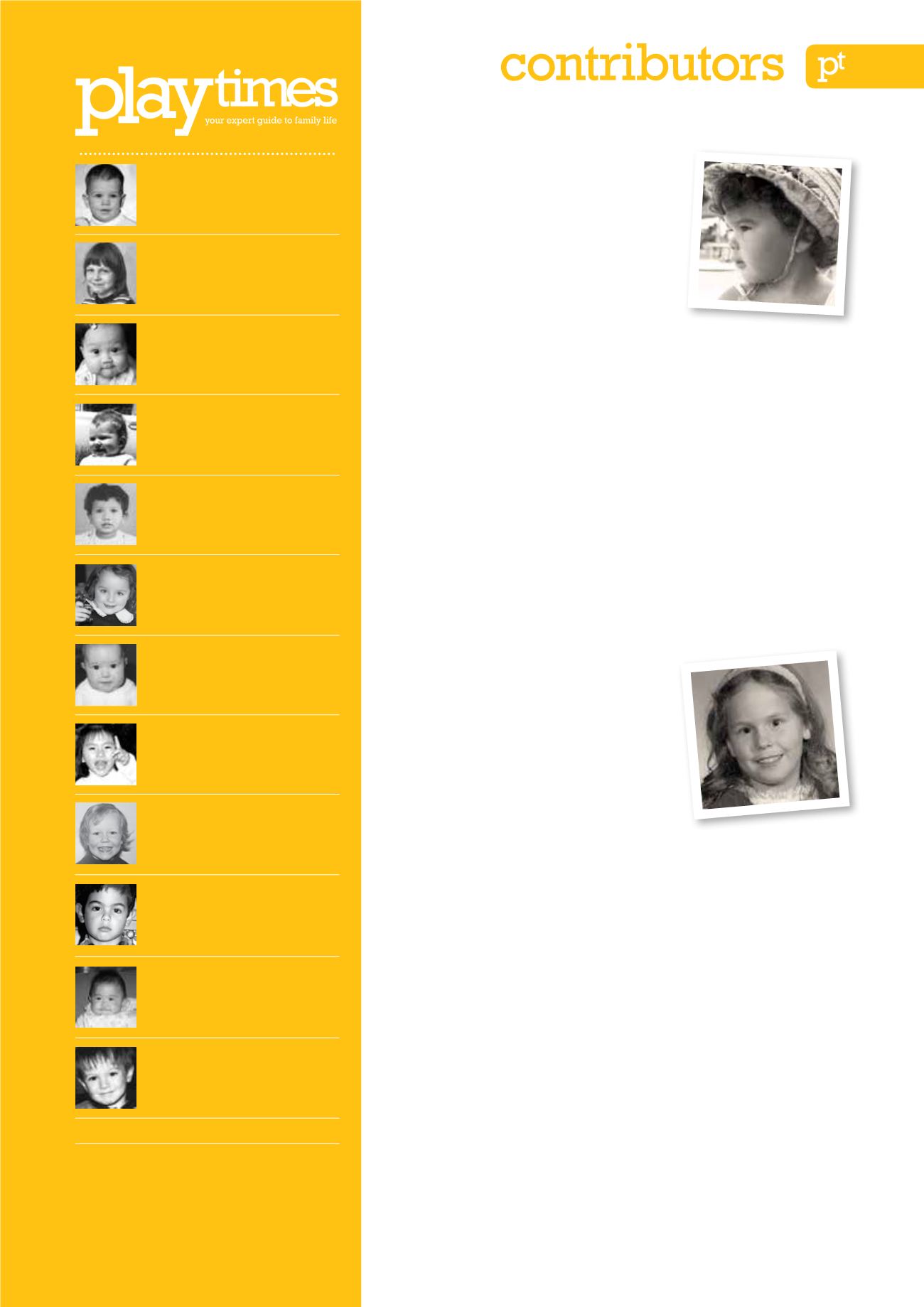 Born in Lisbon and brought up in Portugal, Spain,
Brazil, Chile and England, by Argentine/Chilean/
British parents as one of four kids, Sonia was
a global citizen from a young age. She spent
much of her youth feeding her lust for adventure,
exploration and photography with research projects in the Amazon
rainforest, climbs up Mt Kilimanjaro, and travels through Latin America and
Africa with her bows and arrows. She started her career at Unilever in London
and fed her wanderlust spending many a remote weekend off the beaten
track in Central and South America as part of the job. In 1998, she joined
National Geographic/Fox, her dream job, based in London, Madrid, Lisbon,
Sao Paulo, Tokyo and then Hong Kong.
Her half-German/half-Spanish husband grew up in Belgium, Iran, the
Philippines, Japan, Australia, the UK and Spain. So, when first a daughter,
Georgia, born in Madrid, and then an adopted son Oliver – half Mexican and
half Indonesian and born in Hong Kong – came along, followed by another
daughter, Lucia, born in Hong Kong, they fit in perfectly. After adopting Ollie,
Sonia took a sabbatical to spend more time with the kids. Meanwhile, she
launched a designer furniture business with her husband (
com) and spends her spare time exploring Asia with the family, working with
Mother's Choice orphanage, fulfilling her photography and writing passions,
Karmel has called Hong Kong home for 19 years
since she arrived, by way of Japan, to help
establish the editorial division of Longman Asia
ELT. Now a freelancer, she writes English-learning
materials for both primary and secondary students
here and abroad. She enjoyed merging her English-teaching training with
her love of poetry in a slim volume called
Crunchy Cockroach: Phonics
Poems for Hong Kong Kids
, which was the recipient of a Hong Kong Arts
Development Council grant, and more recently wrote interactive readers for
a CUP/Discovery Channel joint project. Educational publishing still ranks high
on her writing priority list (up there with magazine and newspaper features)
although over the last dozen years she has written the award-nominated
"Naomi Trilogy" of "third culture kid lit" (Great Plains Publications), an award-
By the Banks of the Brokenhead: One life and one
summer on the Canadian Prairie
, children's books with titles like
Peek-a-boo
Street
Empress Emi-poo
Empress
Blaze Moon
(Moonstar Books). Inspired by her two growing daughters, she
Empress Easy-peas
Empress Tippy-toes
Empress
Bossy-boots
. She welcomes opportunities for school visits and can be reached
PUBLISHED BY: PPP Company Ltd, Unit 713, Level 7, Core E, Cyberport 3, 100 Cyberport Road, Cyberport, Hong Kong
Tel: +852 2201 9716 PRINTED BY: Paramount Printing Company Ltd. in Hong Kong ISSN 1726-183X
Published by PPP Company Limited. The publication is sold on the understanding that the publisher, advertisers, contributors and their employees are not responsible for the results of any actions,
errors or omissions taken on the basis of information contained in this publication. The publisher, advertisers, contributors and their employees expressly disclaim all and any liability to any person,
whether a purchaser of the publication or not, in respect of any action or omission or the consequences of any action or omission by any such person, whether whole or partial, upon the whole
or part of the contents of this publication. All rights reserved, 2012 PPP Company Limited. No part of this work, covered by the publisher's copyright may be reproduced in any form by any means,
graphic, electronic or mechanical, including photocopying, recording, taping or information storage and retrieval, without the written permission of the publisher. Any unauthorised use of this
publicationwill result in immediate legalproceedings.
ADVERTISING ACCOUNT MANAGER
ADVERTISING ACCOUNT MANAGER
ADVERTISING ACCOUNT MANAGER
ADVERTISING ACCOUNT MANAGER
Melanie Adamson; Dr Sarah Borwein; Orla Breeze; Laetitia Chanéac-
Knight; Aquin Dennison-Mathew; Angelina Draper; Rennie Fensham;
Sonia Jackson; Gillian Johnston; Annabel Karmel; Ingrid Keneally;
Rachel Kenney; Aimee Knierim; Elle Kwan; Karmel Schreyer;
Rebecca Simpson; Katrina Shute; Nury Vittachi
FOR SUBSCRIPTIONS & DISTRIBUTION