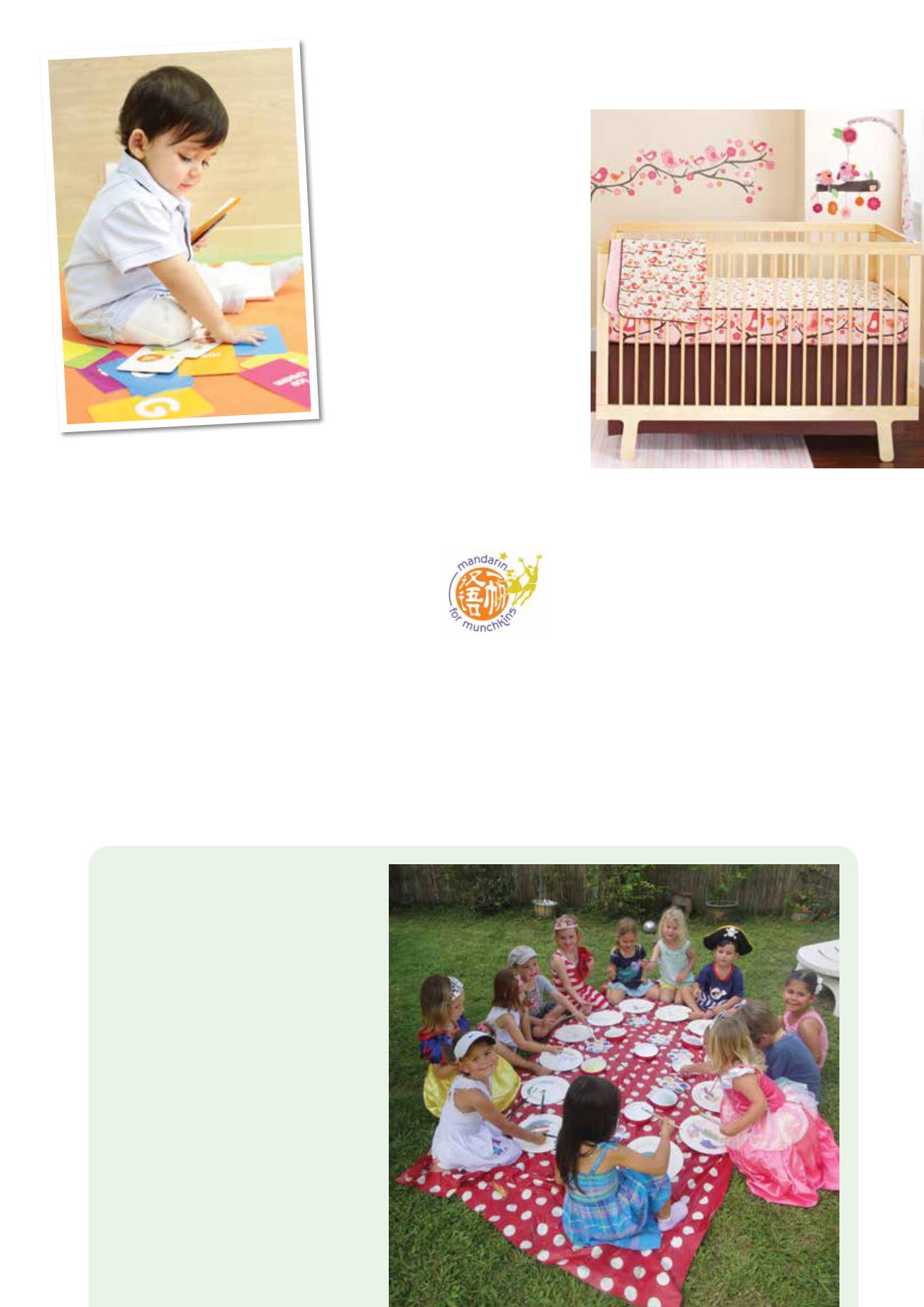 Painting
Lingo Academy
specialises in language-based
teaching. Their team of native
speakers from around the world use
carefully crafted and enjoyable
multilingual curricula to help young
learners become creative, inquiring,
individuals. For babies and toddlers,
they offer playgroups in English,
Mandarin, French and German.
Children aged from three years can choose from classes including Music &
Performance, Speech & Drama, Arts & Crafts, and Maths – all conducted
Playtimes
readers can enjoy a free trial class. Find
, or by calling 2117 1245.
Yifan Mandarin Teens Easter Camp
welcomes eight- to 15-year-olds from
14 to 26 April. This activities-based camp in Sheung Wan has morning and
afternoon sessions. There will be a daily "Mandarin in Action" lunch session
at an interesting place within walking distance for a picnic (kids should bring
their own packed lunch) and outdoor games, helping children learn and
speak Mandarin in real-life settings. (Children under ten will need a guardian
for this session.) Yifan Mandarin also offers a variety of Mandarin for
Munchkins programmes for young children, as well as additional Mandarin
for Teens courses for older kids. Click
For a fun and interesting creative event, try
Panda Pottery
you don't need to be a budding artist to
create a masterpiece. Panda Pottery is a
mobile business, catering for all ages and
occasions, including birthdays, hens, dinner
parties and corporate events. Planning is
easy, with everything required delivered to
your door and finished pottery returned in
individually named bags. Panda Pottery
specialists can also attend your party to
help out. Unleash your inner artist at a
Bring sweet, sweet music to your baby's
Skip Hop Springtime Birdie
Musical Mobile
. This musical mobile slowly
rotates while playing classic tunes, and
features soft hanging birds and flowers
for baby to gaze up at. Just use the arm
to attach easily to the crib. (Always be
sure to follow safety instructions.) Turn off
the tunes when baby is sound asleep. The
mobile measures 29 x 66cm and retails at
$499. Stockists include Bumps to Babes,
Bibidada, Ourbaby and Rainbow Care.
mobile