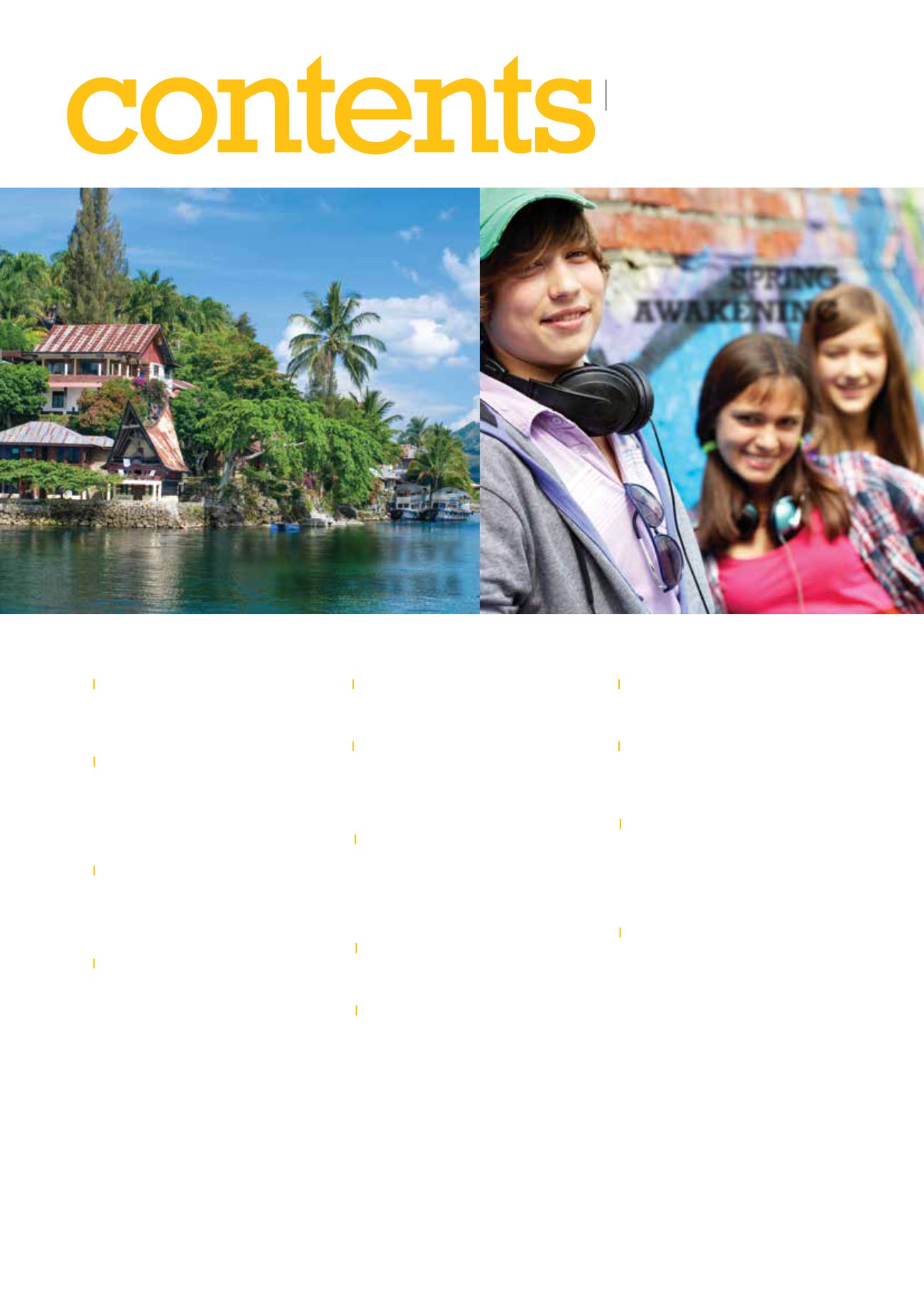 April 2014
Your family's behaviour can help ease
Hong Kong's rubbish crisis.
Smog is easy to spot in Hong Kong. But
did you know that the effects of poor air
quality are making their way inside your
It's often said that the older your child
gets, the more they need your love and
attention. A doctor explains how to care
for the child who is rapidly becoming a
Discover the secrets of your child's
Look beyond Bali, and you'll find
Indonesia has even more on offer
for a nature-filled family holiday.
ALTERNATIVE
INDONESIA
86
74
AWAKENING
When children are encouraged to get
their hands dirty and enjoy nature, the
Reconnect with nature and boost the
kids' eco-education by spending an
afternoon at the Hong Kong Wetland
Park. The choking fumes of the
metropolis will seem a world away.
Is your child fooling you? We try to
find out why your child is an angel
everywhere else and a monster at
The skies are dark, a storm warning is
raised and school's out for another day.
But don't fear! We asked the experts for
their best sanity-saving ideas to keep
you on the sunny side of life.
Peek inside one Hong Kong
This season's style is all about relaxed
separates and clothes that get your
106 FISHING FOR COMPLIMENTS
Forget shop-bought fishfingers!
Introduce your child to more grown-up
seafood with these easy and delicious
recipes from celebrity chef Annabel
East-West differences have been solved
at last, as father-of-three Nury Vittachi
learns the amazing truth about the