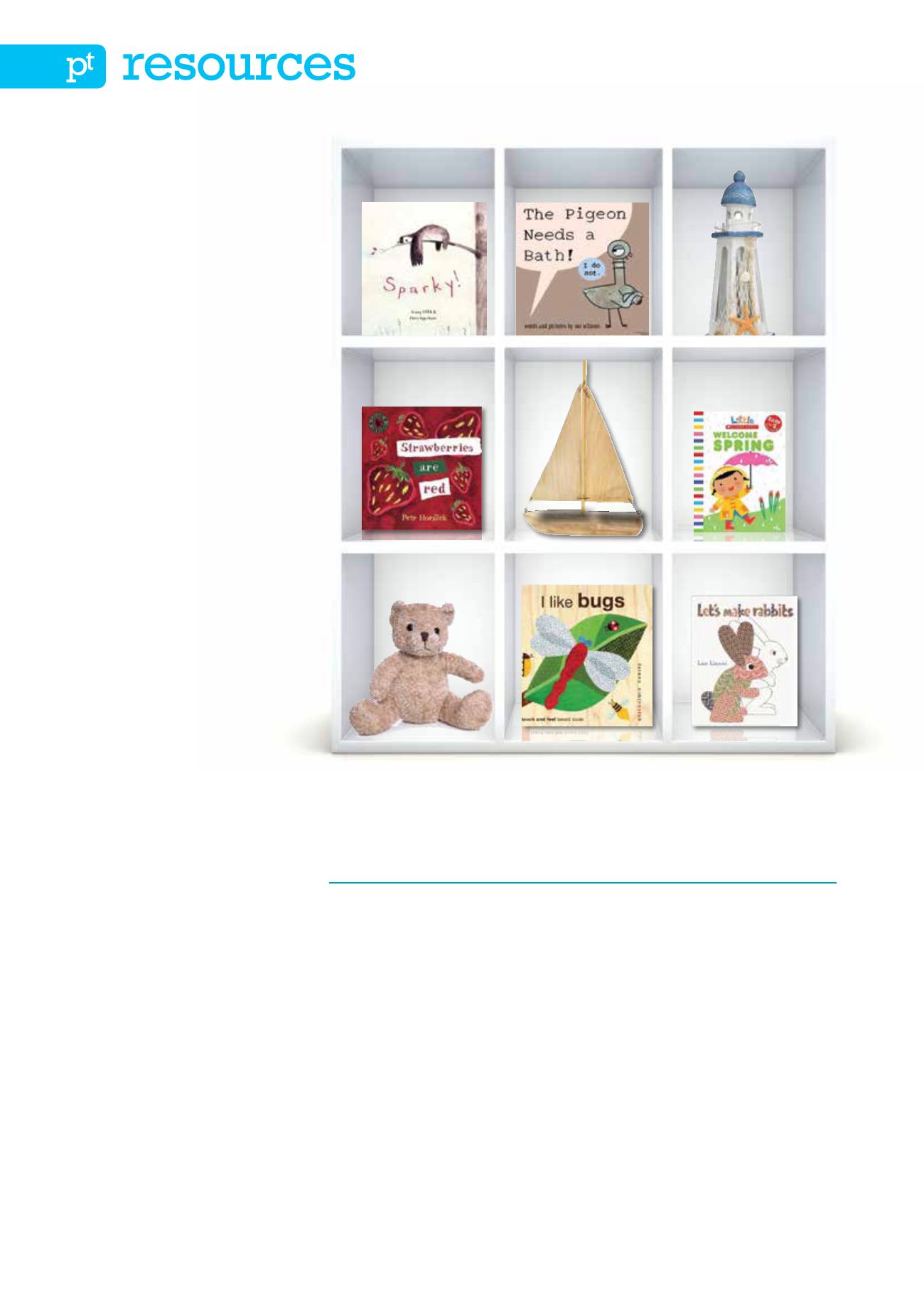 Sparky!
by Jenny Offill
$157
When our narrator orders a sloth through
themail, the creature that arrives isn't
good at tricks or hide-and-seek. Still,
there's something about Sparky that is
Available from Fishpond
The Pigeon Needs a Bath!
by Mo Willems
$136
The Pigeon's not so sure he needs a
bath – he just took one last month! It's
going to take some serious convincing
to try and get him to take the plunge.
Available from Paddyfield
Strawberries Are Red
by Petr Horacek
$44
Combining graphic pictures with
ingeniously simple novelty devices, this
book culminates in a delicious-looking
Available from Fun to Read Book Outlet
Welcome Spring
by Jill Ackerman and Nancy Davis
$60
This bright, tactile book celebrates a
first encounter with spring. Bold, simple
illustrations and textures showwhat a
child first sees, hears, touches and feels.
Available from Pollux Books
Let's Make Rabbits
by Lionni Leo
$70
When the rabbits are hungry, the scissors
and the pencil provide paper carrots.
But one day, the taste of a real carrot
leads to amagical surprise.
Available at Bookazine
I Like Bugs
by Lorena Siminovich
$95
This board book offers lots to touch and
feel. From the sleek beetle, to the yellow
pear or purple plum, little readers can
explore through pictures and textures.
Available from Tiny Footprints