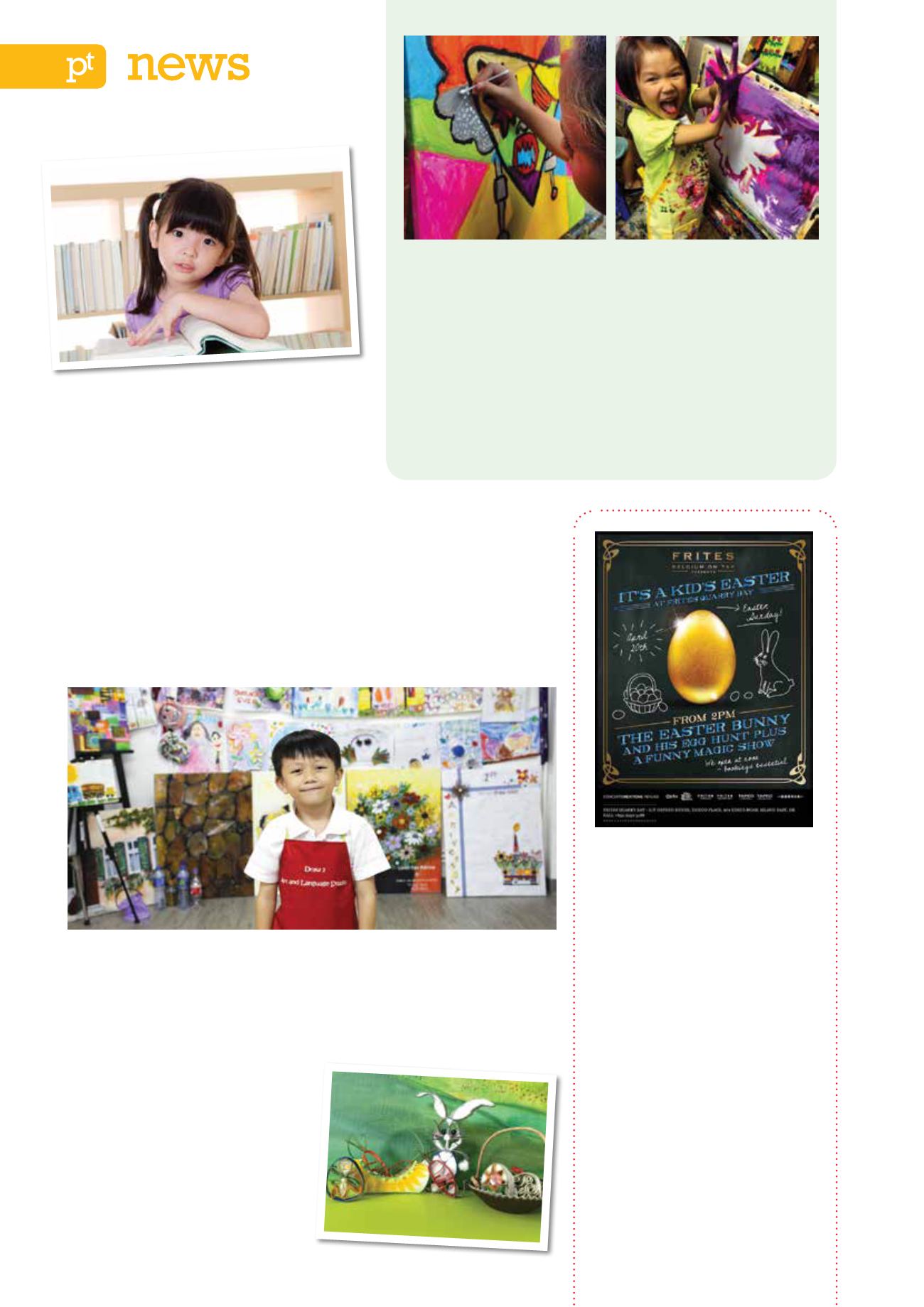 Perfect
Tucked away in Stanley Market,
The Studio
is a great place for kids
to learn to paint. Art for Tots students, aged two to four, will learn the
basics of painting, including how to choose and name their colour,
which can significantly improve their fine motor skills. Budding Artists,
aged five to nine, and the Young Artist students, aged nine to 16,
will paint, sponge and collage their way through projects – and
that's just naming a few of the techniques they'll explore! Book a
Language
Southside Mandarin
offers Putonghua immersion playgroups and classes for
children aged six months through to seven years. Through singing, storytelling,
sensory play, interactive games, flash cards and creative arts, they provide
a fun and stimulating environment for kids to learn how to speak and write
Chinese. Other fun and interesting programmes on offer include Putonghua
Art classes, Hanyu Pinyin classes, Poem Recital classes and KPCC/GAPSK
classes. Enrolment is now open for the Easter Camp, from 14 to 25 April, for kids
aged two through to seven, with an early-bird discount for sign-ups before 4
April. Call 3427 9619, or email
drawn in
Draw 2 Art and Language
studio encourages creativity, imagination and
personal style through different programmes, both for children aged three
and above and adults. They believe that everyone can draw under proper
and systematic guidance, so at Draw
2, you can draw too! Join their special
and highly popular children's Recycled
Art programme that emphasises the
creation of beautiful pieces from
everyday materials. Get started by
joining the Easter workshop from 14 to
23 April. Put yourself in the picture at
Easter egg-
citement
Hop along to join the Easter festivities
Frites Quarry Bay
Easter Sunday lunch and stay for an
afternoon of Easter excitement. Make
your own Easter basket with arts and
crafts. At the afternoon Magic Show,
The Most Awesome & Fabulous Phileas
Phantastique will entertain with
his tricky magic illusions and funny
comedy sketch. The Easter Bunny will
bounce in for photos and will hide
eggs around the restaurant for the
Great Frites Easter Egg Hunt. Book up
for a full afternoon of Easter family fun.
G/F, Oxford House, Taikoo Place, 979
King's Road, Island East (2250 5188)