Eagles & Dragons November Issue 2020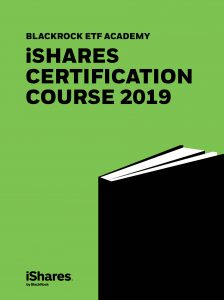 Designing Data For Business, Finance & Technology
From print to pdf to website, P3 transforms detailed financial data, technical knowledge and business concepts into clear text and striking images. We collaborate closely with clients such as BlackRock, DBS and MIT Technology Review to produce content that not only informs but excels.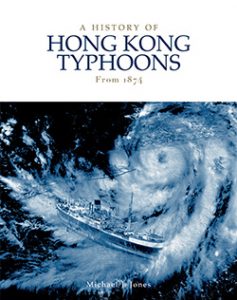 A History of Hong Kong Typhoons by Michael J. Jones
Hong Kong's geographical location in the South China Sea has given it a long history of weathering dramatic and catastrophic typhoons, and this lavishly illustrated book documents them through stunning photographs, newspaper reports and first- hand accounts. Meticulously researched and written by Michael J. Jones, the book serves as a timely reminder of the power of nature, and a call for abiding respect for the wind and the sea.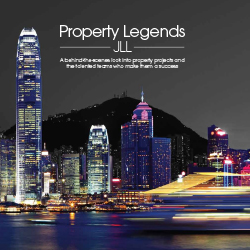 Jones Lang LaSalle, Property Legends
This coffee table book gives readers a behind-the-scenes look at the elegant and luxurious JLL properties portfolio featuring some 50 key projects. the book also provides a bird's eye view of JLL's talented teams, and management and real-estate services they provide.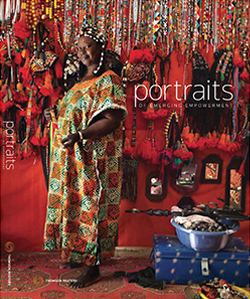 Thomas Reuters, Portraits Series
This four-book series was commissioned by Thomas Reuters, focusing on good news events in the emerging markets and featuring the words and pictures of the region's most respected photojournalists.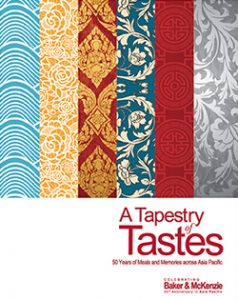 Baker & McKenzie, A Tapestry of Tastes
Celebrating Baker & McKenzie's 50th anniversary in Asia Pacific, this cookbook is a compilation of the company's partners' local knowledge and culinary heritage through five decades of growth in Asia Pacific. It contains delectable recipes and local restaurant recommendations of exquisite culinary delights across the region.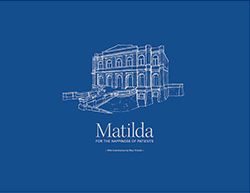 This book tells the story of the founding of the Matilda Hospital and celebrates much more than bricks and mortar. It reveals a day in the life of nursing staff, health-care professionals, housekeeping, maintenance, and kitchen staff. It's the story of a body of people and community of remarkable individuals who made extraordinary sacrifices to make Matilda Hospital what it is today.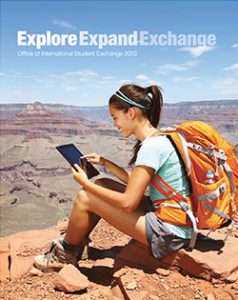 Hong Kong University, Explore Expand Exchange
This prospectus for Hong Kong University's Office of International Student Exchange (OISE) focuses on study abroad, showcasing students' cultural experiences, exchanges and testimonials.
Aberdeen Boat Club, Horizons Magazine
Horizons is the official magazine of the Aberdeen Boat Club, a popular social and boating centre on the south side of Hong Kong. Horizons keeps members in touch with their Club with the latest news and entertainment offerings, and showcases Club events and racing alongside thrilling water-sports photos and engaging feature stories.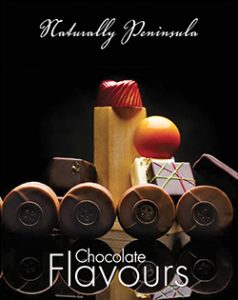 The Peninsula Hotels, Chocolate Flavours
The Naturally Peninsula cuisine series has been created by The Peninsula Hotels to showcase the inspiring talents of its award-winning team of chefs. The latest book in the series, Chocolate Flavours celebrates one of life's greatest pleasures. Each exquisite dish is a celebration of the flavour of chocolate in its many guises.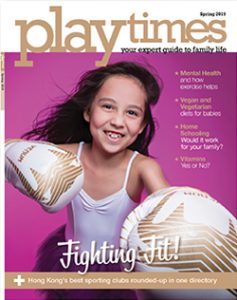 Playtimes magazine gives parents a fresh and vibrant perspective on parenting in Hong Kong. With each issue, the Playtimes' team offers the best advice on health, education, fashion and travel.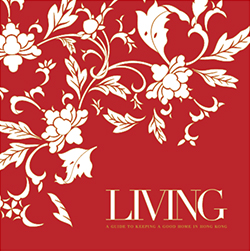 Living life to the fullest, Living space, Living it up in Hong Kong – Living magazine creates an instant connection with readers. Both relatable and enticing, the magazine's retro look-and-feel and interesting content characteristic of everyday life delivers the latest 'must have' guide for residential clients of JLL. 
COPE: a series of books designed to increase the disaster resilience of children.
Through the lives of 4 orphan children, Candy, Ollie, Ping and Eddy and under the guidance of Grand Mistress Fu, the COPE squad embark on journeys of discovery into the world of disasters.
Based at the COPE Academy, the COPE Squad are trained up as special disaster risk reduction agents and learn how to prepare for these unexpected events through key instructional messages and mindfulness.
Mandarin Matrix is a customized, cloud-based guided reading solution for learners of Mandarin as a second language from kindergarten through to middle school. 
Our Online Classroom offers an integrated range of learning tools designed to be user-friendly and engaging, allowing each student to follow their individual learning journey toward developing a rich knowledge of the language and improving personal proficiency outcomes.


Through our Online Classroom, students can access hundreds of readers, games, activities, and assessments safely and quickly, anytime and anywhere.

Mandarin Matrix is used globally in 24 countries and across 14 US states. We are also a key technology provider of the US-China Strong Foundation's 1 Million Strong initiative.